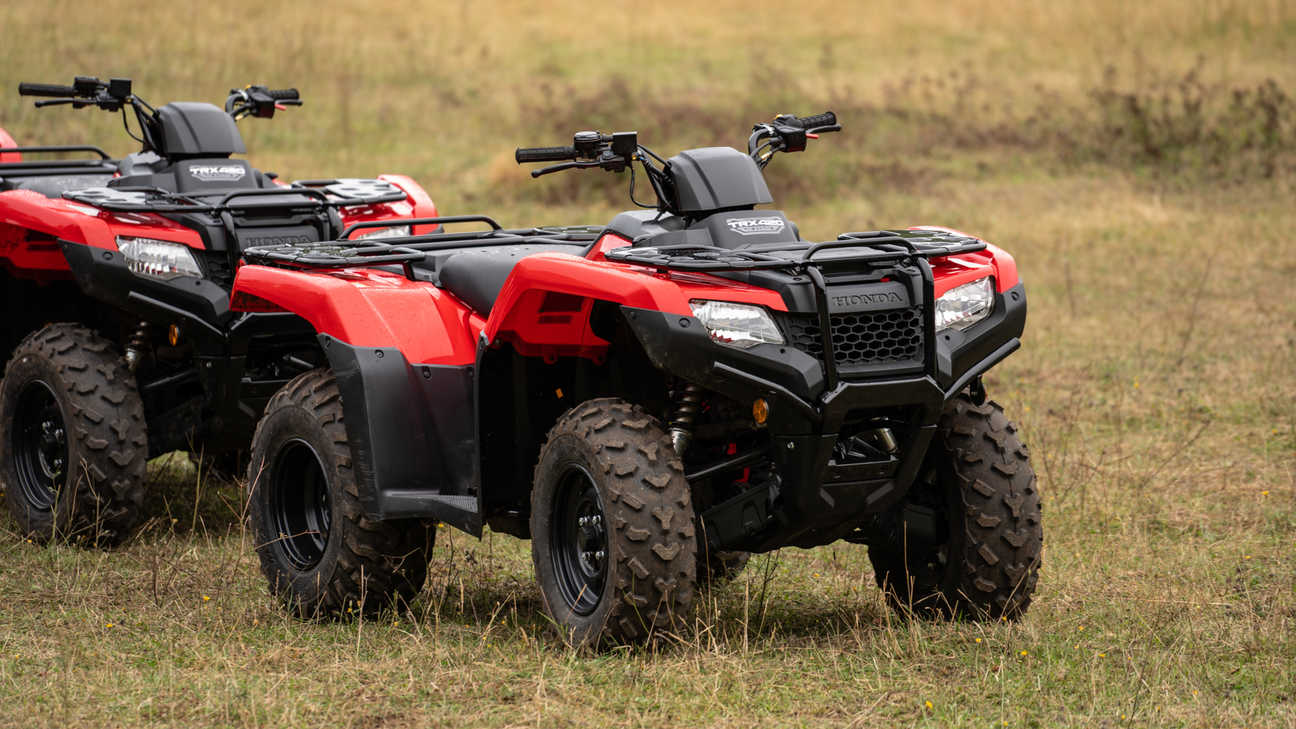 Honda ATV
There are four different transmission options to choose from within our ATV range, as well as Power Steering on certain models. All of which have their specific benefits depending on how, and where, you will mostly be using your ATV.
Manual
With manual shift gear changes and an automatic clutch mechanism, nothing can match a traditional manual transmission ATV in terms of simplicity. So it makes this an ideal transmission for riders who use their ATVs day in, day out on a variety of tasks.
Electric Shift Program (ESP)
With its automatic clutch, ESP lets you quickly and easily shift between gears with a pair of handlebar mounted buttons.
Automatic (AT)
Standard on UTV models – This effortless three-speed drive system is based on the technology in modern automatic cars, providing seamless acceleration on any terrain.
Dual Clutch Transmission (DCT)
Using two clutches, DCT models combine the strength of a manual transmission with the convenience of an automatic. The smooth shifts, excellent control and true engine braking it provides can be a real advantage in technical conditions.
Power Steering (PS)
Optimised to reduce steering effort and kickback through the handlebar, PS offers added comfort and control – ideal for those who spend long hours in the saddle.
Contact Us
Contact us today to discuss your next Honda ATV purchase.
Contact us to discuss your requirements
Contact Us
Honda ATV Servicing
At TNS, we service every piece of machinery with highly qualified technicians to keep you on the move. We use genuine parts and only undertake additional work with your express permission.
Find out more