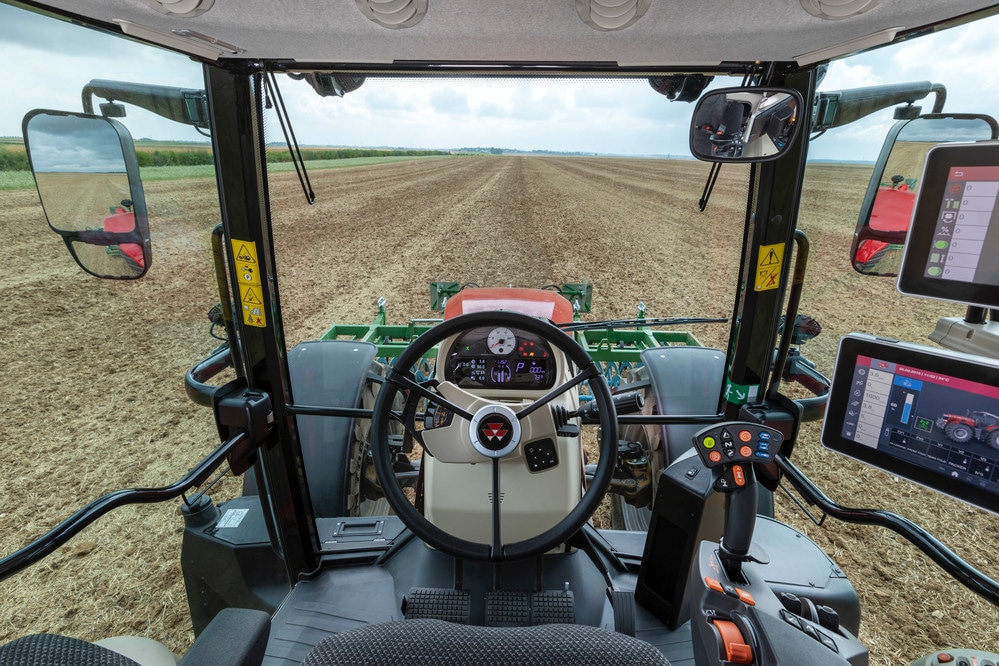 Precision Ag
Developments in the field of technology has lead to major changes in the fields when it comes to planting, nutrient management, land preparation and harvesting.
Guidance kits are becoming ever more important to help reduce fuel, seed, fertiliser and wear costs on different tasks around the farm, whilst also providing field mapping and yield monitoring.
We have an extensive range of makes and models of guidance kits to offer, starting from a simple light bar guide system to a full RTK system with accuracy down to 1cm.
You can also visit our extensive stock of Used GPS equipment.
Contact Us
Find a local branch to talk about our technology systems.
Visit our range of Used GPS equipment, available to purchase now
View Used Stock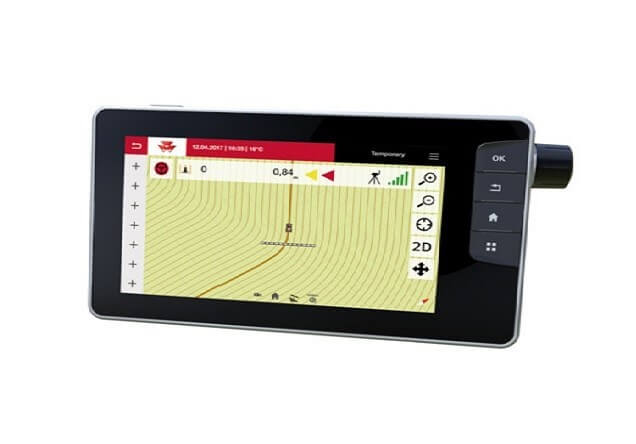 AGCO Fieldstar 5
The new Fieldstar 5 terminal is designed in order to create a more intuitive Precision Farming experience, providing a system that delivers a straightforward an easy to use experience, improving efficiency, productivity and profitability.
The New Fieldstar 5 features a larger 9 inch touch screen, easy to-use and intuitive arrangement, similar to the latest generations smart-phones or tablets.
The New Fieldstar 5 and Massey Ferguson's Technology Package is a key asset for enhancing Precision Farming. Making agriculture more
profitable and sustainable for the New Generation of Farmers.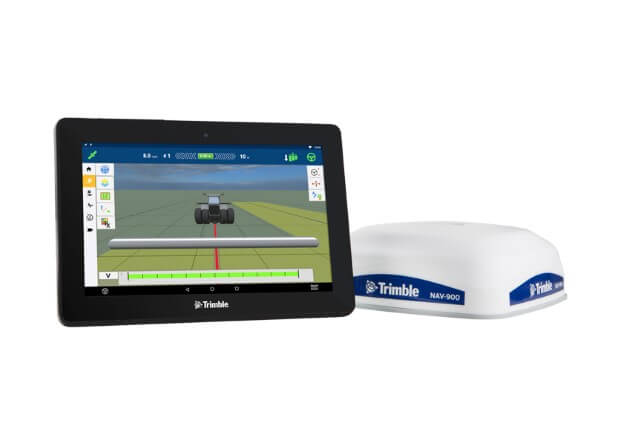 Trimble GPS
Trimble GPS offers guidance and precision agriculture solutions for all seasons, all crops, all terrains and all vehicles.
With a wide portfolio of products you are sure to find what you need, from display screens, lightbar systems, the EZ-steer and the new EZ-pilot assisted steering systems, through to camera systems to monitor areas of implements not visible from the tractor cab and the AgGPS autopilot automated steering system.
With the Connected farm and farm works information management system you can use Dispatch to track vehicles movement and service hours to maximise fuel efficiency, place geo-fences around fields and premises so you know when a vehicle is leaving unauthorised, sync for data exchange and data security with Wi-Fi capabilities and create data in the farm office and send this information direct to the tractor cab.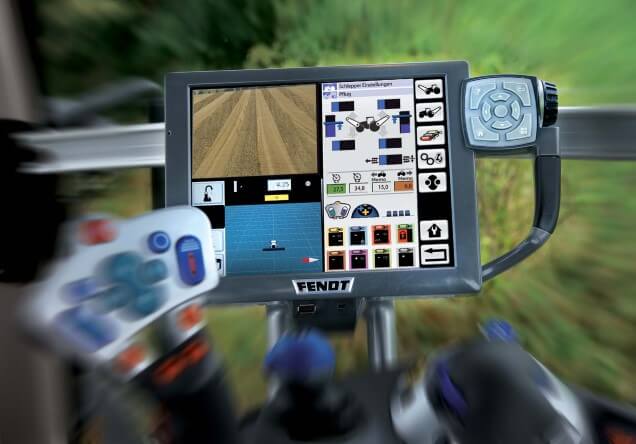 Fendt Vario Guide
Fully integrated into the tractor architecture the Fendt Vario Guide offers many operator benefits.
Relaxed working environment and consistant working quality under all visibility conditions all offer operating advantages, plus the controls are integrated in Variotronic.
The economic advantages include reduction in overlaps and skips, savings in seed, fertiliser and pesticide expenses, as well as savings in fuel and working time.
Greater coverage can be achieved since full working width is used and turning manoeuvres at the headlands are faster with no reversing needed when turning.
The ability to receive signals from 3 positioning systems ensures an improved reliability in comparison to GPS-only systems.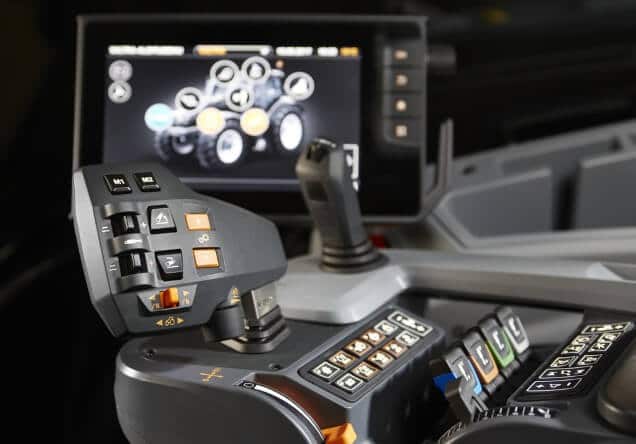 Valtra SmartTouch Armrest
The new Valtra SmartTouch armrest features an easy-to-use interface that takes the productivity of your tractor to the next level.
With the 9-inch touch screen, the intelligent multiuse drive lever, new hydraulic joystick and fully integrated technology, SmartTouch lightens your workload and gives you the best and most straightforward user experience for managing your working machine.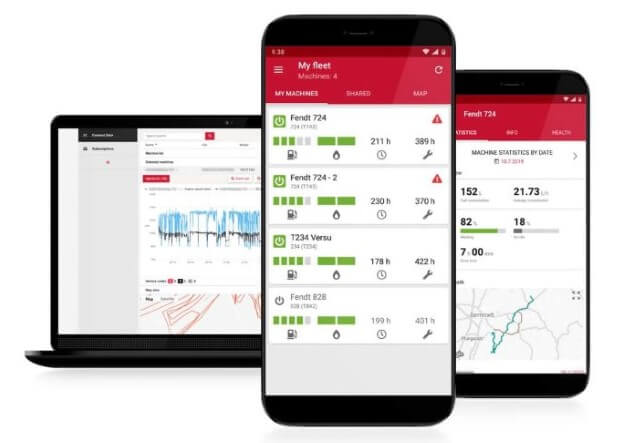 AGCO Connect
AGCO Connect is a fleet management tool that is designed for both customers and their dealers. Remotely accessing machine data enables informed decision making that improves operational efficiency by managing machines in the right way, at the right time and the right place. It brings the dealer closer to the customer through proactive support—increasing productivity and uptime while decreasing costs.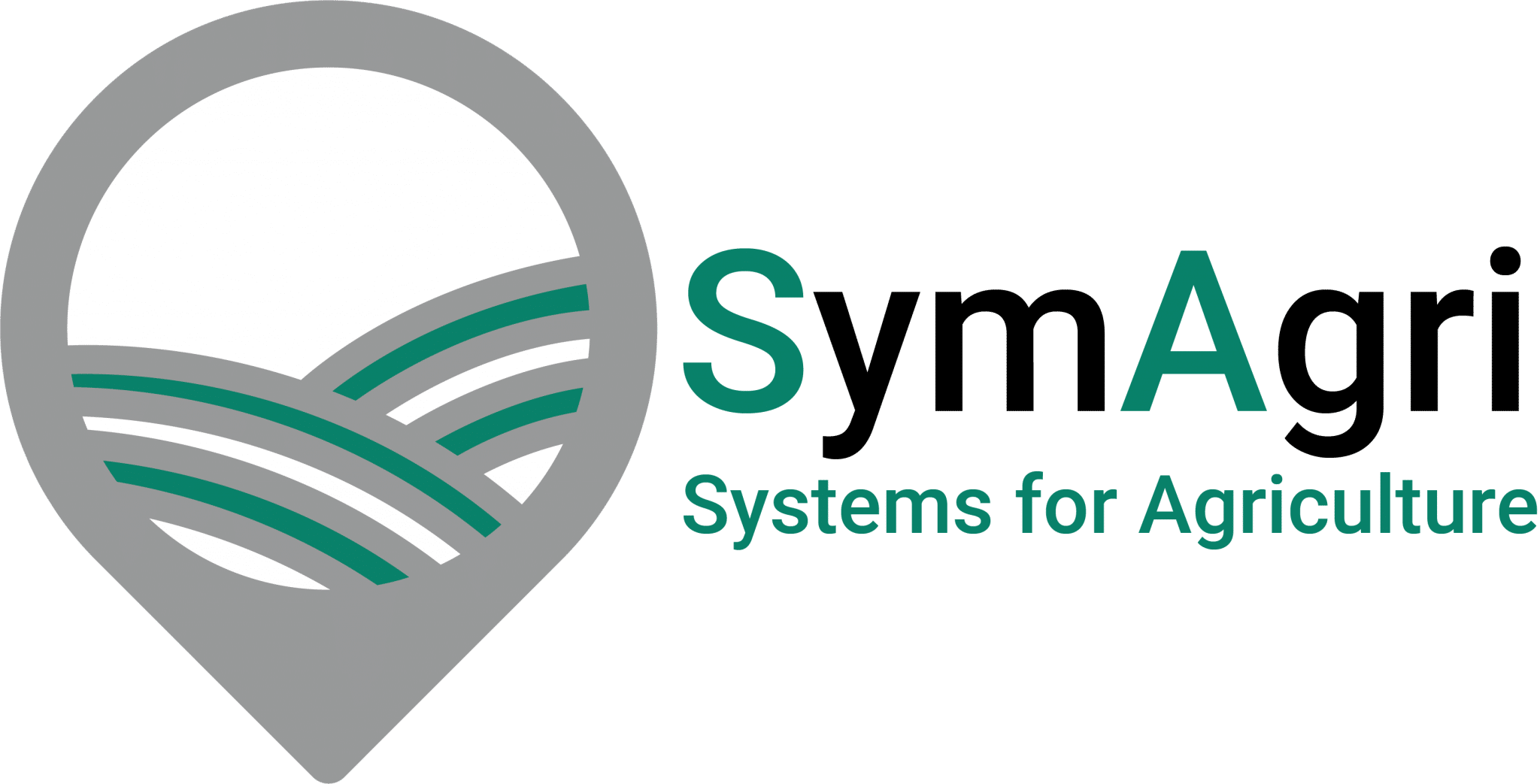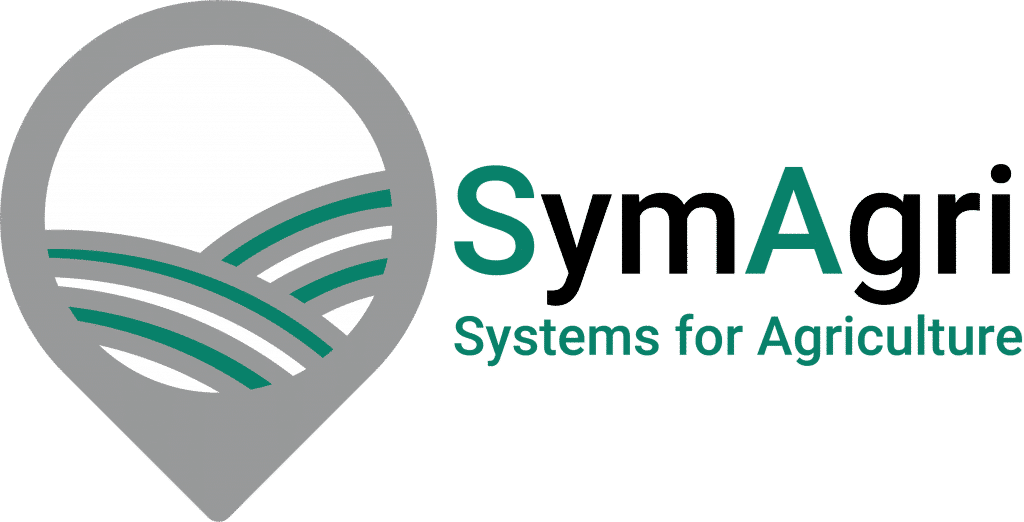 Technology Repairs - SymAgri
SymAgri, powered by the Thurlow Nunn Group, was formed in partnership with Trimble to offer guidance and precision agriculture solutions for all seasons, all crops, all terrains and all vehicles.
SymAgri can handle or all your repairs. So if you have non-working unit, please get in touch and we will advise you on all the options available. We work with partners all over the world to make sure all equipment is repaired by authorised centres to the highest possible standard in a timely manner. Where possible we will try and ensure no customer is left without a unit for any longer than necessary.