GreenMech Chippers Demo Day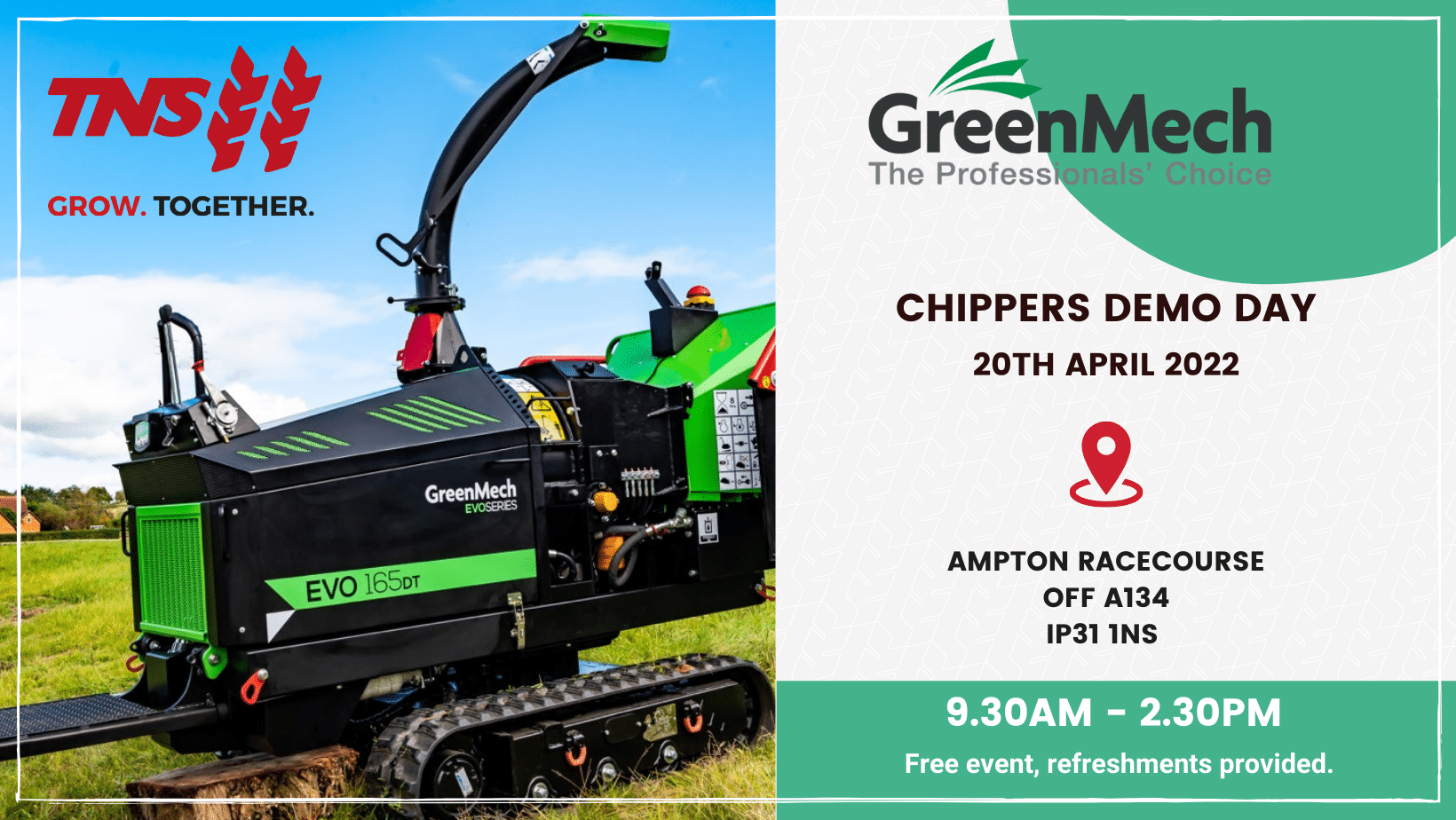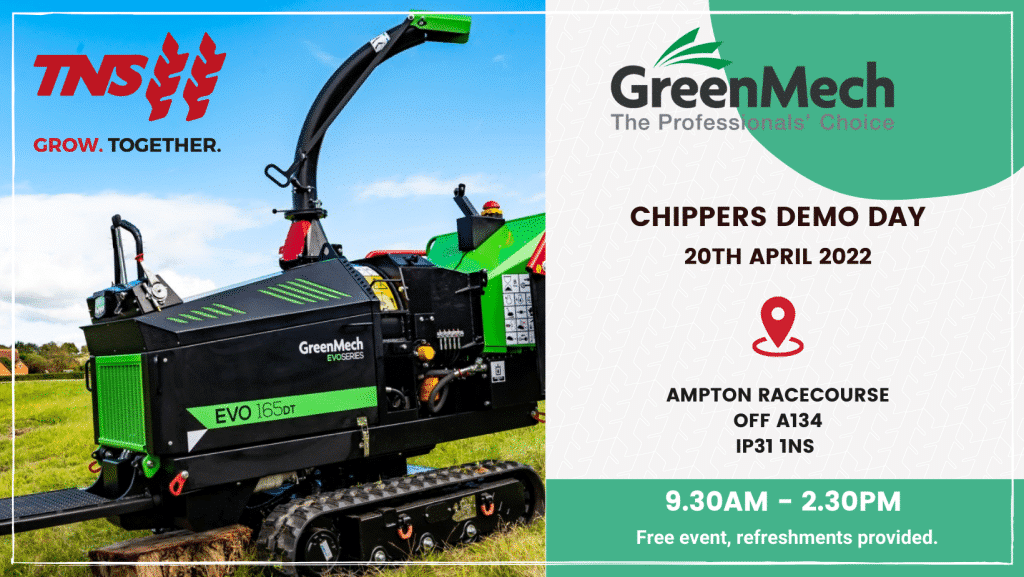 GreenMech Chippers Demo Day
Wednesday 20th April 2022
9.30am – 2.30pm
Thurlow Nunn Standen are delighted to be hosting a GreenMech Demo Day on 20th April 2022.
The event will take place between 9.30am and 2.30pm.
Come and see a range of GreenMech Chippers in action and meet the experts from GreenMech and TNS, who will be on hand to answer any questions.
Machines on display:
✔️ QuadTrak 160 & Trailer
✔️ EVO 165DT
✔️ EVO 205D SAFE-Trak
✔️ EVO 165P SUB 750
✔️ CS 100 – Pedestrian
📍 Location: Ampton Racecourse, Off A134, IP31 1NS
Register your attendance: https://forms.gle/VWeYVX7UQUQ3MWVu6
This is a FREE event and everyone is welcome.
If you have any questions, please contact:
Matthew Bailey
07771 396316