GreenMech 220TMP proves to be the 'master' of high output 9" Woodchippers!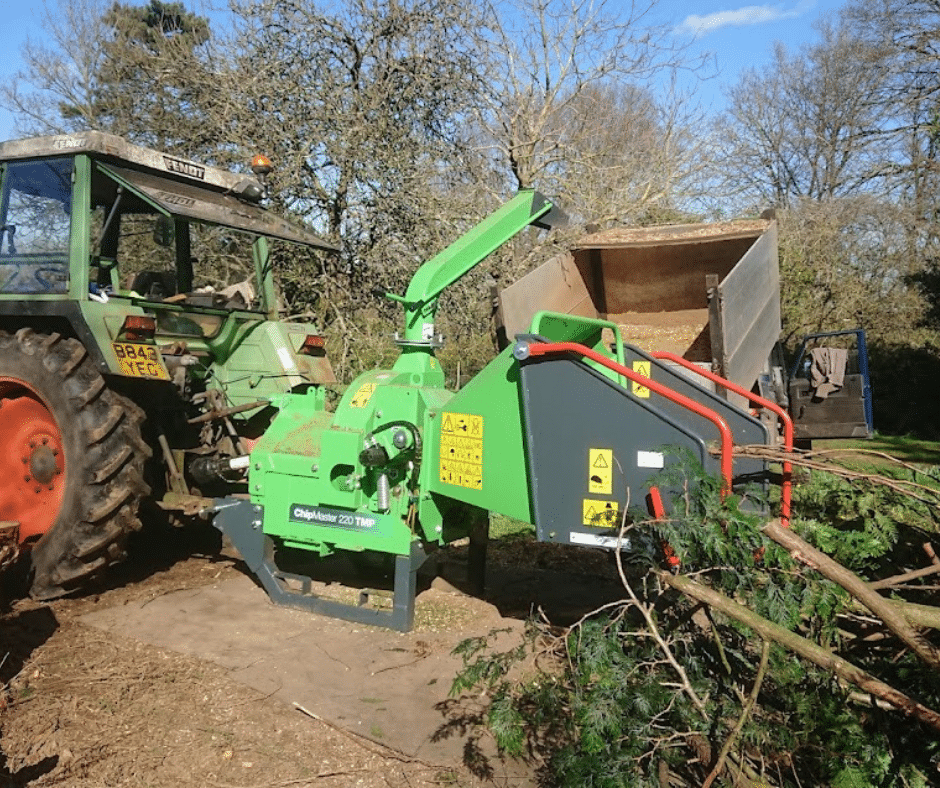 When tree surgeon Paul Cutler was in the market for a new woodchipper to handle large scale domestic tree-works, there was only one machine that fitted the bill – a Chipmaster 220TMP from GreenMech. Having been impressed with the build quality of the GreenMech machines at a local dealer open day, Paul took delivery of his machine in January 2022, and it's already blown him away with its high output capabilities taking large conifers and other bulky material in its stride.
Paul has used various makes and models of woodchipper over his 35-year career, with a 4" and 6" road-tow machine currently on his fleet, sitting alongside a second-hand 6" PTO unit that began costing Paul more than it was earning! "I had recently purchased some other equipment from our local machinery dealer Thurlow Nunn Standen, when Andy Rayner mentioned they were becoming GreenMech dealers and invited me along to an open day" Paul explains.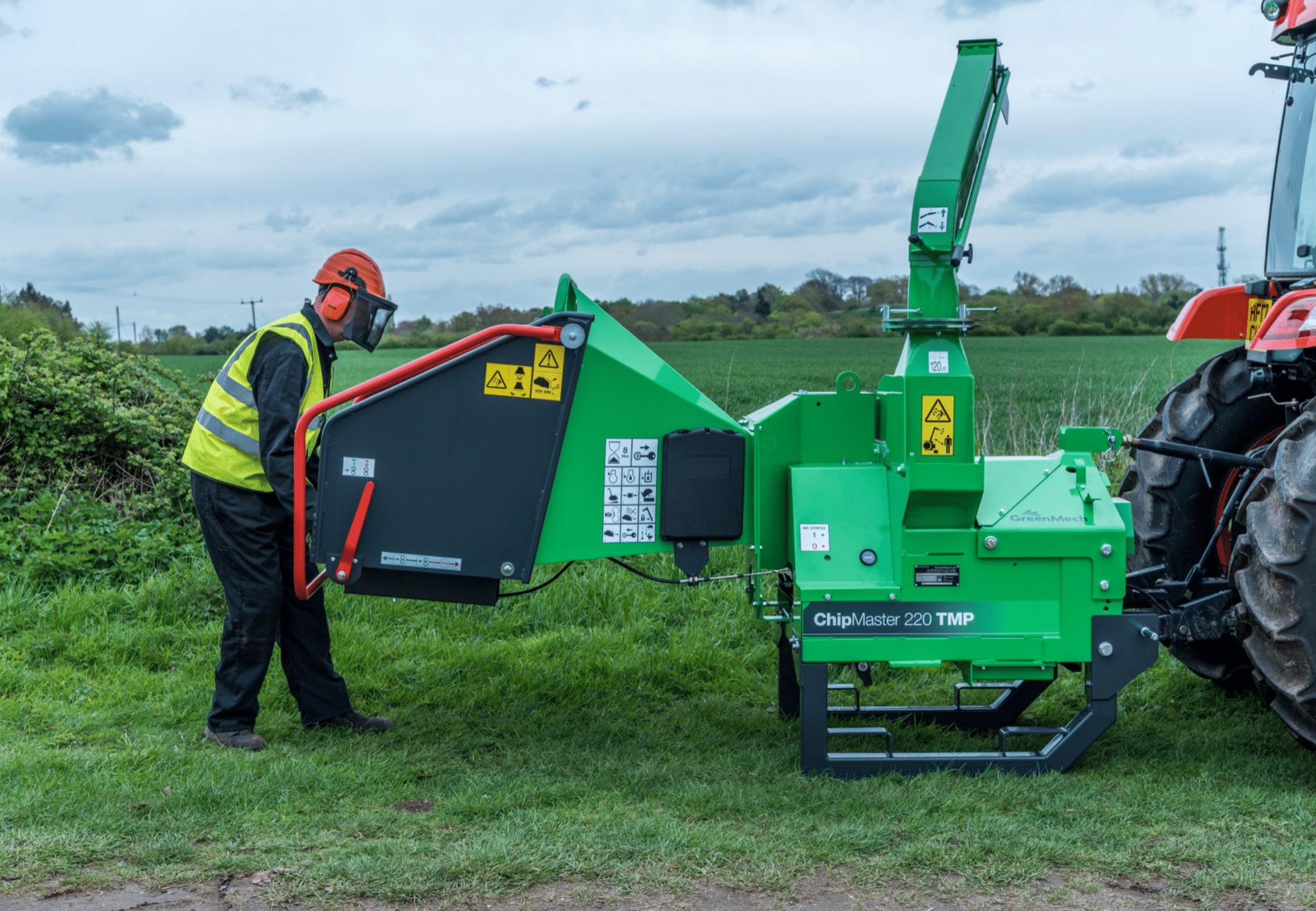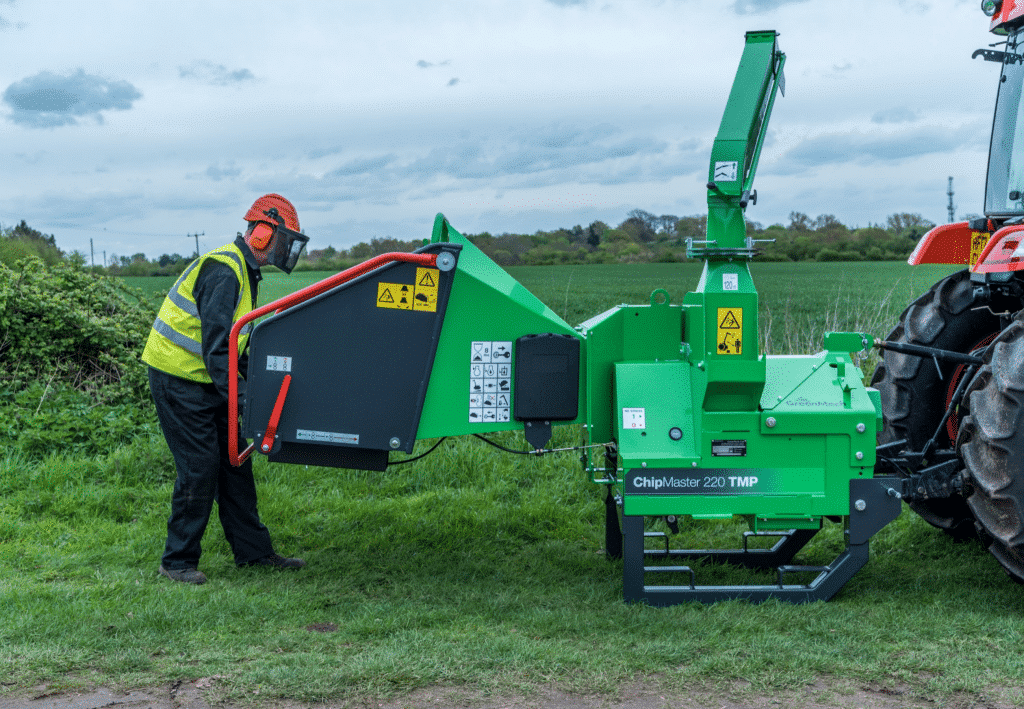 Impressed with the build quality of the machines on show, he explored further, before settling on the Chipmaster 220TMP. "The great thing about this chipper is that it has a huge 9" capacity which is fantastic for productivity, but it only requires a 60hp tractor. It also has a really wide infeed chute which means we can put in large, twisted brash and branches without needing to spend time trimming them down or inadvertently triggering the safety bar."
"Not only is it giving us high output, the whole machine is so simple to use" he continues. The Chipmaster 220TMP is the ultimate 'maximum output, minimum investment' machine. It fits the three-point linkage on tractors between 60 and 80hp, with the feed rollers powered by the tractor's hydraulic system. The Chipmaster has been designed to deliver the perfect combination of tremendous strength and robust performance – promising the free-flow and high throughput of bulky materials.
"I've been using it this week on a big domestic job, and it's been taking 20-foot long and 6" diameter conifers, with no trouble at all." Paul concludes, "The difference between the Chipmaster and our old machine and 6" unit is huge! With the performance and significant time savings it's already bringing to jobs, it really is a brilliant investment."
Article by Louise Challiss from Pan Publicity Limited